On the morning of April 22, Ningbo College of Materials Technology & Engineering (NCMTE), University of Chinese Academy of Sciences (UCAS), officially opened in Zhenhai District, Ningbo, China.
Approved in 2015, NCMTE was officially unveiled and co-founded in February, 2018 by the Chinese Academy of Sciences (CAS) and the People's Government of Ningbo Municipality. The cornerstone for NCMTE was laid in January, 2019.
With an investment of about 700 million yuan, the college was built on 6.3 hectares of land with a gross floor area of around 96,000 square meters.
NCMTE currently has altogether about 2,200 postgraduates and 400 supervisors and it is expected to have 3,000 postgraduates in 2025.
NCMTE will adhere to the philosophy of "being a small but unique international college" to support local industries. The Frontier Interdisciplinary Science Research Center and the Graduate Training Center for Excellent Engineers was unveiled to promote professional scientist and engineer cultivation, according to WANG Liping, vice president (presiding) of the Ningbo Institute of Materials Technology and Engineering (NIMTE), CAS.
As a college affiliated to UCAS, NCMTE is an institution jointly supported by the university and Ningbo Municipality and managed by NIMTE.
Based on a novel model integrating science and education with a city other than Beijing, the college marks a milestone for both NIMTE and the local materials industry.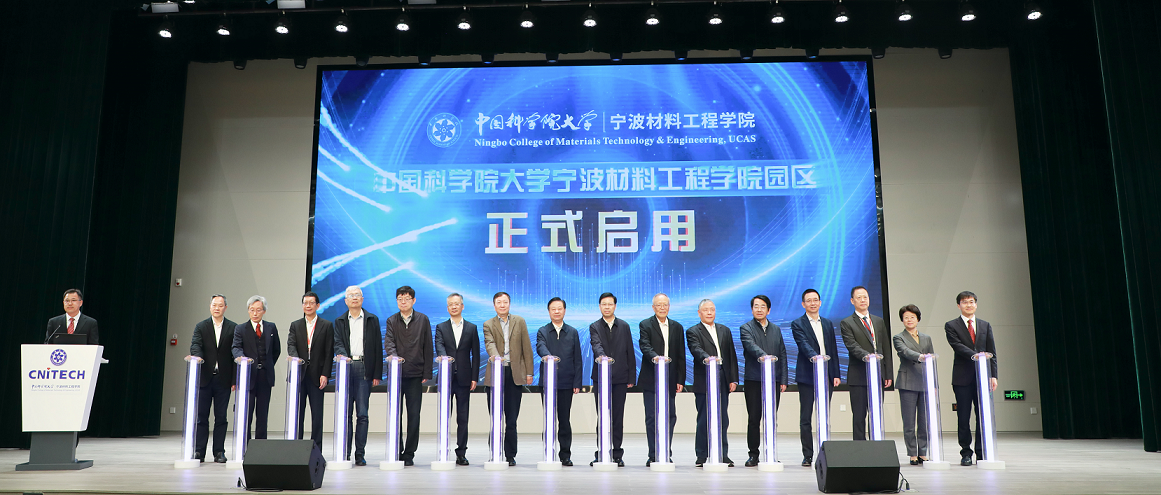 Ningbo College of Materials Technology & Engineering, UCAS Opened (Image by NIMTE)
Contact
HUANG Ye
Ningbo Institute of Materials Technology and Engineering
E-mail: huangye@nimte.ac.cn