On March 13 2015, Dr.Zhiping Wang was invited by the director of Institute of Advanced Manufacturing Technology —Professor Guilin Yang to give an academic report in Ningbo Institute of Industrial Technology, CAS. Dr. Wang gave us a speech named "Speed-up Microfluidics Product Development".
In this talk, Dr. Wang discussed how to speed up microfluidics product development from engineering point of view. Dr. Wang provided with a lot of product examples to make the points clear. After the report,we learned a lot about microfluidics. Function element library consists of flow control, interface, mixing, separation, temp control, storage, sensing and detection.
Elastomeric interconnects are embedded into thermoplastic that providing sealed fittings for chip-to-world connections. Microfluidics function element library and function module library provide a platform for fast design and development of microfluidics based on products. Manufacturing platforms for prototyping and pilot production enables the quick evaluation of new products in the laboratory and the market. The manufacturing supply chain from design, prototyping, pilot production and mass production is a necessity to help those who are interested in microfluidics products to move faster towards commercialization.
Dr.WangZhiping is a Principal Scientist and Director of Research Programmes of Singapore Institute of Manufacturing Technology (SIMTech). He leads several multidiscipline research programmes in developing emerging technologies for industrial applications, including microfluidics manufacturing, large area processing and bio-manufacturing. Dr. Wang received his D.Phil degree in Engineering Science in 1990 from Oxford University. Since then, he had held various positions as Research Fellow, Senior Research Fellow, Group Manager of Singapore Institute of Manufacturing Technology (1992-2002), Senior Manager of Global IndustryTechnologyCenter, Philips Mobile Display Systems (2002-2006), CTO of Advanpack Solutions (2006-2007), and Programme Manager of Microfluidics Manufacturing of SIMTech (2007-2014), Programme Manager of Large Area Process of SIMTech (2014-Present) and Director of Research Programmes of SIMTech (2011-Present). His current research interest is in microfluidics technology, printed electronicsand their applications.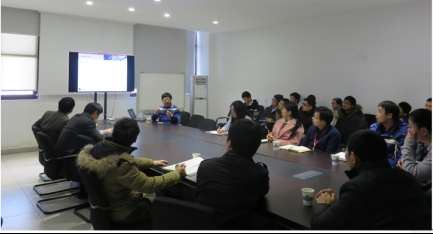 (XuJingbo reports)